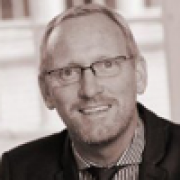 Mark Barry, Managing Director
Tel.
0345 056 3477
Email.
markadviserportals.co.uk
I've been in the financial services industry for over 30 years and I still own a firm of financial advisers in the Greater Manchester area. Since launching IFA Portals (now Adviser Portals) in April 2004 more and more of my time has been dedicated to building Adviser Portals into one of the major providers of websites to the IFA/Appointed Representative community.

Due to the success of the business I am now pretty much full time in Adviser Portals due to adopting a completely 'hands on approach' as I make a point of contacting every new customer personally, along with performing on-line demonstrations and telephone training-this ensures that I remain at the sharp end of the business so that I can listen to feedback and respond accordingly.

I believe that my 31 years in Financial Services puts me in a unique position when understanding the needs of IFAs and what they require from their websites especially in the area of compliance where Adviser Portals strive to supply the most up to date compliant content available without the IFA having to worry that it will not be appropriate.

My aim is to ensure Adviser Portals becomes the market leader in innovation along with providing high quality functional websites at a value for money cost which cannot be matched in the marketplace.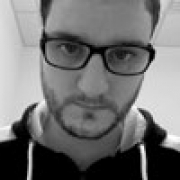 Andy Griffiths, Design Manager
Tel.
0345 056 3477
Email.
andyadviserportals.co.uk
Starting out as a qualified Graphic Designer, I have been working in the design industry since around 2002. During this time I have gained a lot of experience and knowledge which has helped me to undertake a wide variety of projects for an extensive client base both online and off.

At the beginning of my career I focused primarily on design for print, building memorable brands with solid logo design that really helped my clients stand out. Over the years and as technology has changed, my emphasis and direction of work has become more and more focused on design for online in the form of websites.

Through professional development, experience working for several design agencies and a helping hand or two, I now possess a skill set which allows me to produce websites and online projects which are both visually appealing and feature rich.

After joining Adviser Portals in May 2011, I have taken on the role of Design & Support manager. It is my responsibility to manage and implement the building of website portals. This role also encompasses looking after the day-to-day support queries from customers making sure everything runs smoothly.

Outside of work – when I am not working on various other design related projects, I spend most of my free time with my wife and 2 young children.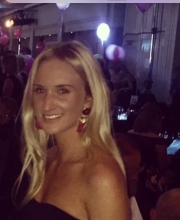 Ashleigh Hughson, Customer Relations Manager
Tel.
0345 056 3477
Email.
ashleighadviserportals.co.uk
I joined Adviser Portals full time 5 years ago after working on a part time basis for the company whilst I attended university.

I have been around computers and the web all my life having been mainly influenced by my Father who asked me to join the company so I am pretty " Tech Savvy " around computers.

It is my responsibility to deal with all support calls that come in whether it be a website alteration or guidance on how to use our built in CMS system, it is our aim to respond to calls within 15 minutes, I am always here to help. I endeavor to make your experience with you're website as easy and pain free as possible.

Outside of work, I spend most of my time with my Husband and our Gorgeous little boy Vinnie.